Tracking
This page allows you to track your package. Using real time updates to know where your order is!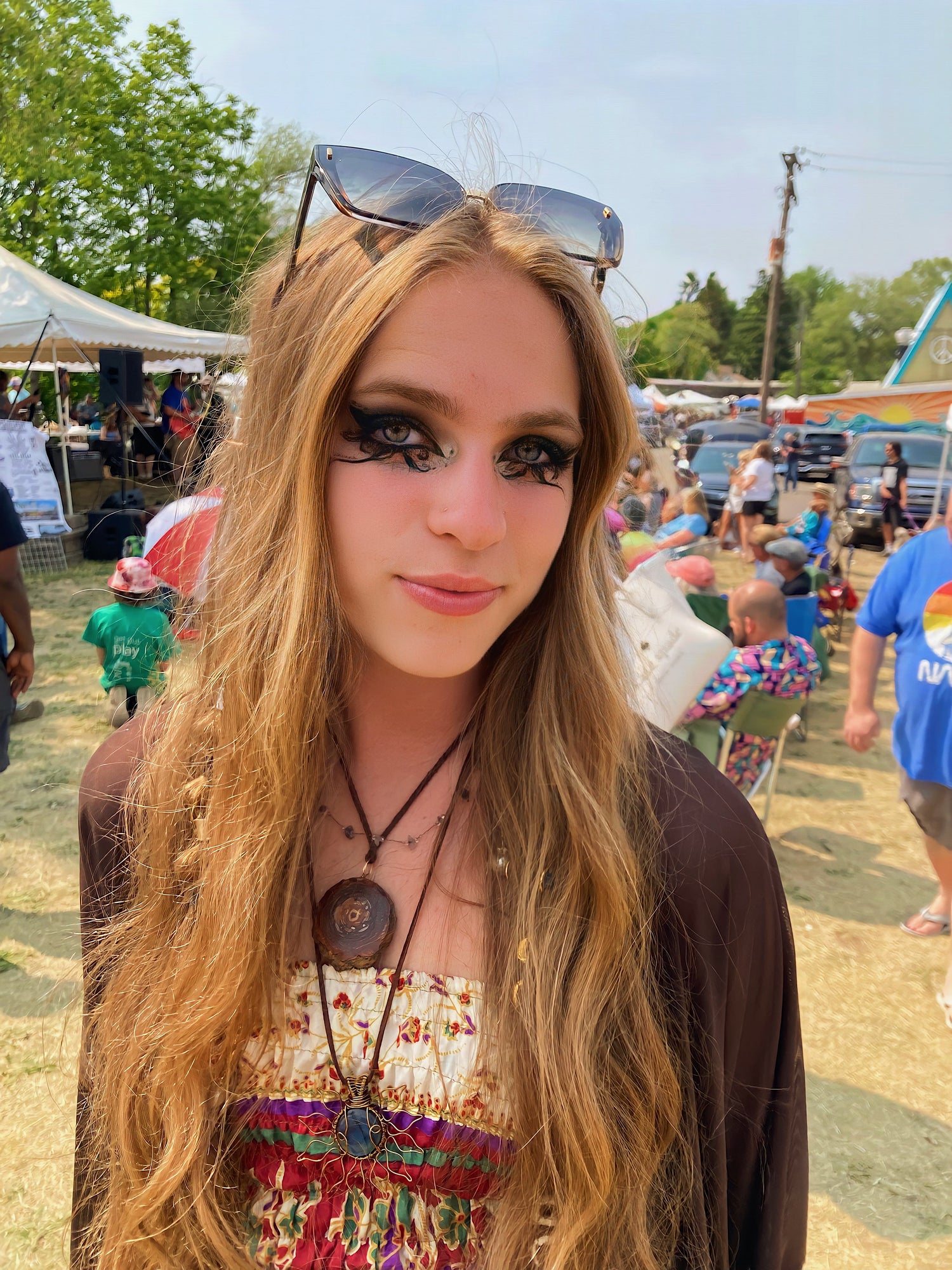 TrippyTreeWraps
Hi, I'm Josie! I'm 20 years old and I've been wire wrapping for over 8 years now! Only in the past 3 years have I started selling my stuff as a vendor at pop-up events, markets, craft shows, and even in stores! I absolutely ADORE selling my stuff in person! Being able to see people's reactions and being able to connect with people, and vendors, way deeper than I would have otherwise. (I also LOVE dressing up for these events:)) I am very excited to finally be selling online as well, and to be able to bring a personal touch into each order! Can't wait to connect with all of you too!
Shop now
My very first wire wraps!
This was the start of a beautiful thing (aka TrippyTreeWraps!) Over 8 years ago these pieces were created by me. Using rocks, I found camping, and some tie wire from my dad's toolbox. I'm so glad I held onto them for all these years. It's a big reminder to be proud of myself and how far I've come! And that you have to start somewhere!